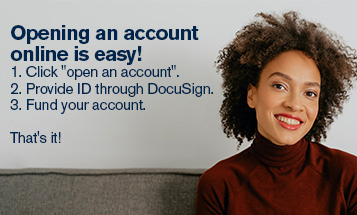 With a little planning, you can enjoy the freedom of a checking account without a monthly maintenance fee. Simply make 10 or more debit card purchases (that's easy to do for most households), manage a minimum average account balance, or have direct deposits that total more than a few hundred dollars. Simply put, make it work the way you want it to.
Not exactly the checking account you are looking for or you need another one? Be sure to check out our other Checking products. To get started saving, you may also open a First Bank savings account online too! Learn More.
Important Disclosure
During a monthly statement period, avoid the $9.95 monthly maintenance fee when you have 10 or more debit card purchases; or have direct deposits totaling $500 or more; or maintain an average account balance of $1,500.