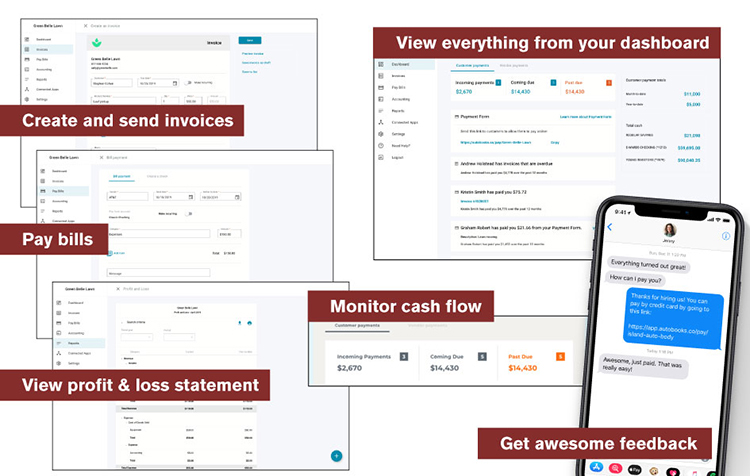 Your business day is busy enough, so anything that saves you time is an advantage. That's the idea behind our Autobooks service, which puts the power in your hands to simplify and automate your back-office services for more convenience.
Check out this Autobooks video.
Streamline and automate invoicing and payment collection.
Receive payments via credit/debit cards and ACH, or offline via an integrated lockbox to accelerate cash flow.
View account balances, pending invoices, and received payments--all in one convenient portal.
Improve forecasting and access to working capital.
Automate reconciliations and tedious bookkeeping tasks.
Sign up for a free 2-month trial by calling 1-800-643-0982.