What's the single biggest misconception in homeownership that I often hear? The belief that you need a 20 percent down payment to buy a home! According to the National Association of Realtors® "Down payment Expectations & Hurdles to Homeownership", consumers typically believed that they would need at least 20 percent down to purchase a home today. This staggering number really makes my head explode because I think of the number of people still paying rent when they may be in a position to buy a home sooner rather than later.
Mortgage Down Payments
In previous First Bank blogs, we've discussed the four key areas to getting approved for a mortgage, including:
1) credit scores
2) employment and income
3) debt-to-income ratios
4) money for down payment and closing costs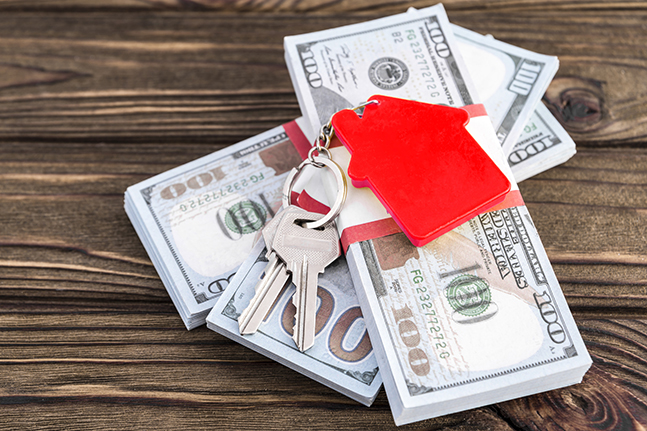 Today, we're doing a deeper dive into one of the four keys to getting approved for a mortgage: money for your down payment and the closing costs. We'll also discuss down payment requirements for the most popular loan programs:
VA Loan – The VA loan was established by the U.S. Department of Veterans Affairs (VA) and is a loan program for active duty and retired U.S. military personnel. When purchasing a home, the VA loan requires no money down for these well-deserved recipients. That' right…zip, nada, zero down payment is required for our military heroes!
FHA Loan – The Federal Housing Administration, or FHA, sets the guidelines for FHA 203(b) loans which require only 3.5% down payment. FHA loans have greater flexibility for those borrowers with less-than- perfect credit scores and expanded debt-to-income ratios which help some unlock homeownership when other loan options may not work.
Conventional Loans – Conventional loans, or conforming loans, are loans that meet the guidelines of Fannie Mae and Freddie Mac. Through programs, such as HomeReady and Home Possible, Fannie Mae and Freddie Mac, make 3% down loans a reality for qualified homebuyers. There are income limits associated with these programs, which means that some borrower's may not qualify. Check with your First Bank Mortgage home loan advisor for more details. With as little as a 5% down payment, other conventional loans are available. With less than 20% down, borrowers will likely have to pay private mortgage insurance, or PMI, which insures the lender against default by their borrowers.
Portfolio Loan Options – Some lenders, including First Bank Mortgage, offer portfolio loans with less than a 20% down payment. A portfolio loan is a loan that a bank keeps on their balance sheet and may not sell into a secondary market. Banks may offer more flexible guidelines than some of the previously mentioned programs. Some examples include special programs for teachers or first responders.
First Bank Mortgage also offers a first-time homebuyer loan where you can take advantage of potential down payment and/or closing cost assistance. Click to learn more about First Bank Mortgage's mortgage loan options.
Don't have a 20% down payment saved up? No problem! That doesn't have to block your path to homeownership. There are many programs out there to help you buy now.
Ready to get started on the path to homeownership?
Contact First Bank Mortgage by simply clicking Meet the Team and finding a knowledgeable Home Loan
Advisor (HLA) in your area!

In the St. Louis, MO area, reach out to:
Dean Pilcher, Area Sales Manager
First Bank Mortgage
p: (314) 205-3105
e: [email protected]