Your phone is an extension of you, so use it to stay connected to your money through Plinqit. This unique app is easy to use, linking your First Bank accounts and letting you set savings goals for your emergency fund, a car purchase, vacation or anything else.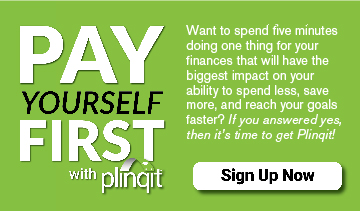 The concept is simple: every payday, the very first thing you do is set aside a percentage of your income in a savings account. You do this before you pay the rent, before you pay your other monthly expenses, and before you head to happy hour. You "pay yourself first". Sign up for Plinqit in less than 5 minutes!
After you sign up here, be sure to download the Plinqit app from the App Store, Google Play, or Amazon Appstore.