What Factors Impact Your Credit Score and How to Improve It
If you're in the market to buy a new or used car, rent an apartment, or apply for a mortgage for a new home, you're probably hearing or seeing the term "credit score" used often. A credit score is a formula that many financial institutions use in order to determine your ability and willingness to faithfully pay back a loan and on time each month.
This data and information used to come up with your credit score formula is based on many factors, including the number of loans and credit cards you have open under your name, your history of bill payments, if you've opened new credit cards or loans recently, if you've inquired about opening a new line of credit or loan with a credit inquiry, the types of credit that's being used, and how much of the credit that's been offered to you is being used.
Dean Pilcher, Area Sales Manager at First Bank Mortgage, offered insight into the importance of having a good credit score and its impact on your financial life. "Better credit scores can help people secure lower home loan rates, get better insurance rates, and qualify for lower credit card interest rates, to name just a few of the benefits."
Are There Ways to Increase Your Credit Score?
Although credit can take some time to build up, there are things you can do now to improve your credit score.
Pay off outstanding debt each month. If you're unable to do this, pay them on time with a payment plan to reduce your debt.
Pay your other bills on time each month, including rent, cell phone bills, and utility bills.
Don't open new credit cards or auto loans. Each time you apply for these, it is a "hard credit inquiry" and can lower your score.
Don't solely rely on credit cards or loans to fund your lifestyle.
Keep your credit utilization ratio below 30%.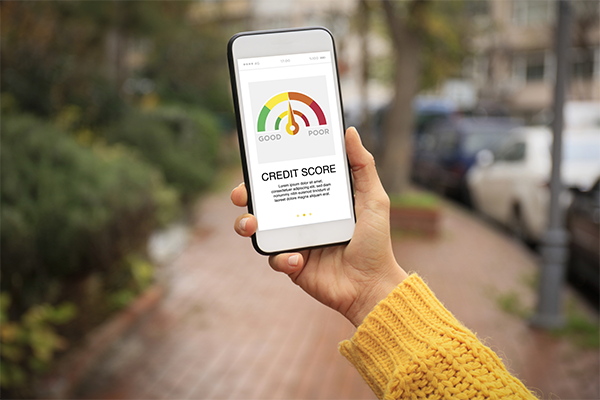 Read "Financial Literacy Month 2021: Are you on Track to Financial Wellness?"
What is credit utilization? "Credit utilization is the percentage of the total credit amount that you're using," said Pilcher. "According to a CNBC article, 'What is a credit utilization rate and how to calculate yours,' the general rule of thumb is to keep a credit utilization rate below 30%." A FICO study found that consumers with high credit scores at 750 and above, use less than what's available to them. "Aim to only utilize 10% of the total credit limit available to you in order to help improve your credit score."
If you're ready to purchase a home or will be in the near future, keep the following credit score range requirements* below in mind:
Conventional Loan: Minimum credit score required is 620
Jumbo Loan: Minimum credit score required is 680
FHA Loan: Minimum credit score required is 500 (with 10% down) or 580 (with 3.5% down); however, many lenders require a 620 score
VA Loan: Minimum credit score required is none officially, though many lenders prefer 620
USDA Loan: Minimum credit score required is none officially, though most lenders prefer 640
If you're in the market for a new home, know your credit score ahead of time. Once per year, you're entitled to a free credit report from all of the three major credit reporting agencies. You should also check your credit report annually for any discrepancies. For more information on your credit score's impact in buying a house, the steps to purchase a home, or the type of mortgage you should consider, contact a knowledgeable Mortgage Home Loan Advisor.
Ready to get started on the path to homeownership?
Contact First Bank Mortgage by simply clicking Meet the Team and finding a knowledgeable Home Loan Advisor (HLA) in your area!
*Source: What Credit Score Do You Need to Buy a House, U.S. News & World Report, August 20, 2021